The Different Kinds of Bass Jigs and How to Fish Them
Jigs are some of the most popular bass baits in the world. This is not for no reason. They catch fish. Big tournament bass are most often caught on a crankbait or a jig. Jig fishing has a bit more of a learning curve than cranking, and if you're new to jig fishing, understanding how to get the most of out of them can be a bit overwhelming.
Today, we're breaking down the four most common kinds of jigs, what they're designed for, and how they work.
For more a detailed look at jigs and what makes a good one, check out our interview with Chris Love of 911 Custom Lures.
There are some exceptions, hair jigs for example, but almost all bass jigs contain a head, a hook, a weed guard, and a latex skirt. The differences between kinds of jigs lies in the shape of the head, which is designed for a specific style of fishing. There are four kinds we'll look at here: flipping jigs, football jigs, swim jigs, and punch rigs.
Flipping jigs
Flipping jigs are jigs built specifically for the technique of flipping and pitching. They have a slimmer head, often with a weight-forward design intended to allow the bait to fall through thick cover like laydowns and grasses.
Flipping jigs often have one of two head types, the more popular being the arkie style head, which is flatter and features more of a horizontal weight distribution. Other flipping jigs including a number of popular mass market jigs have more of a teardrop shaped head with a more vertical weight distribution. The teardrop may slide through cover a little bit better, but both styles will do so plenty effectively. The primary advantage of the arkie style is that it's less prone to rolling and turning on its side.
A good chunk of bites you get on a flipping jig occur on the fall. You definitely get some as you work the bait out of the cover you pitched or flipped into, but the primary function of the bait is to generate a reaction bite as it falls to the bottom.
Football Jigs
Football jigs are named after the shape of their head, which resembles a horizontal football. These baits are designed to be dragged on the bottom and the head shape helps the trailer stand up and the jig ride over the top of rocks and things in the substrate.
Football jigs don't necessarily qualify as a finesse bait, as jigs in general are designed to have larger profiles, but they're often fished much the same as finesse baits. Football jigs are fished slow on the bottom in most circumstances.
They're particularly effective baits for targeting deep fish in the summer, especially during periods of inactivity. The football jig may get fewer bites than a shaky head or other baits fished in similar ways, but the bites you get on a football will almost always be bigger.
Swimming Jigs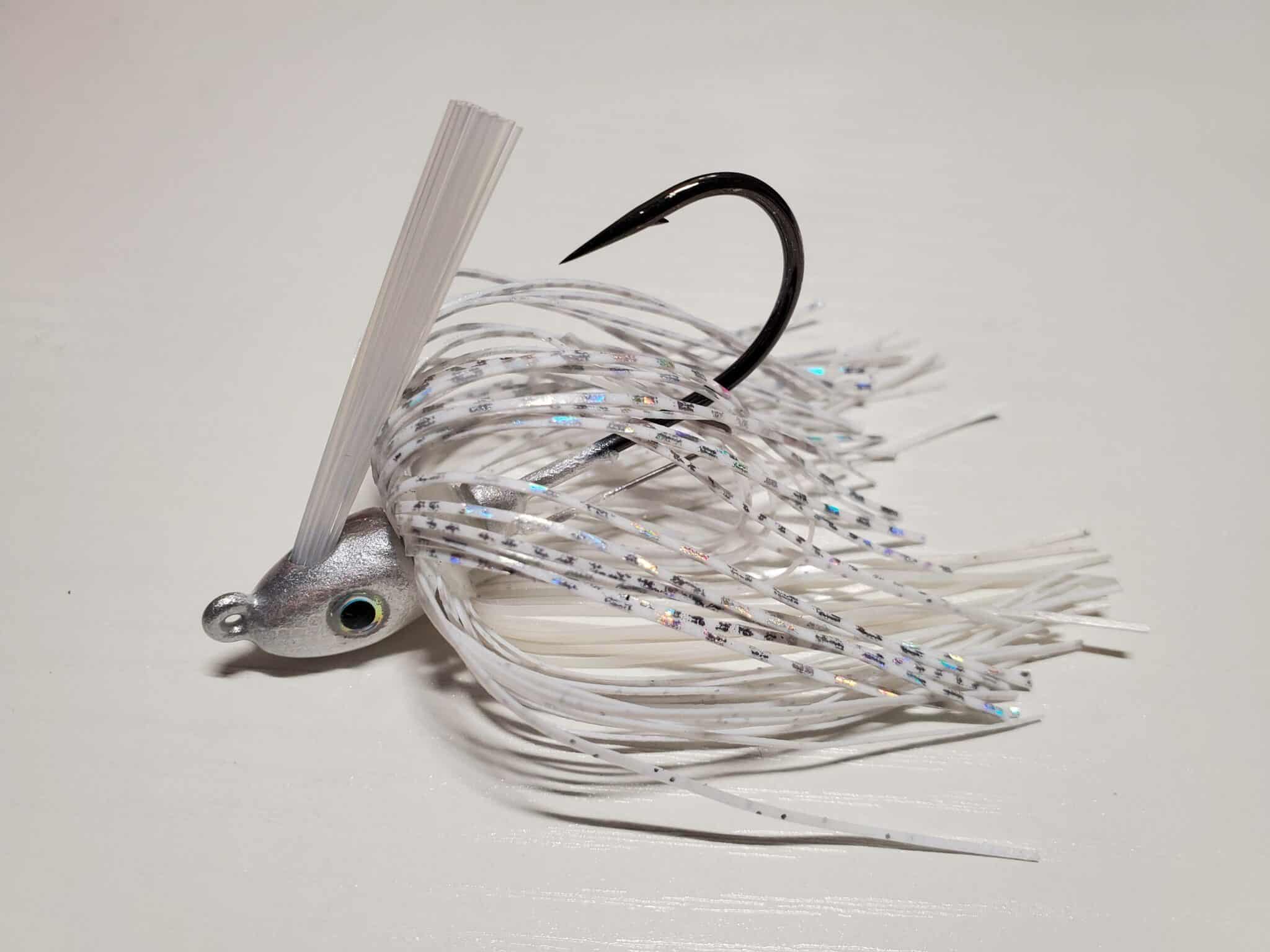 Swimming jigs are defined by their slim, sometimes elongated head. They are designed to be fished off the bottom, often in places where you might throw a spinnerbait. Swim jigs can be fished with a variety of retrieves, but they're always reeled and never fished on the bottom, making it unique from other jigs.
Swimming jigs tend to thrive in a little bit clearer water, as they don't move a ton of water. It's a subtle presentation for primarily sight-feeding bass around shallow cover, and it can be a killer for early postspawn fish relating to shoreline grass or wood.
Swim jigs can be fished by just slowly reeling the bait back to the boat, but it's also a bait that can have a lot of action imparted on by the rod. A lot of anglers like to shake the rod tip as they retrieve the bait to increase the action on the bait.
Punch rigs
A punch rig is a bullet weight with a skirt attached. A flipping hook accompanied by a texas-rigged bait is tied directly to the line that you run through the bullet weight. It's essentially a texas rig with an attached skirt. Most punch rigs are at least 3/4 oz, while many are an ounce and above. They're specially designed to punch through grass that mats up on top of the water in the spring, summer, and early fall.
This design has some advantages over a flipping jig, chief among them being that the hook point is buried in the bait's trailer, making it more snag-proof than a traditional jig. The heavier weight and the more weedless design allows to get through thick matted grass and down to the often giant fish that live underneath.